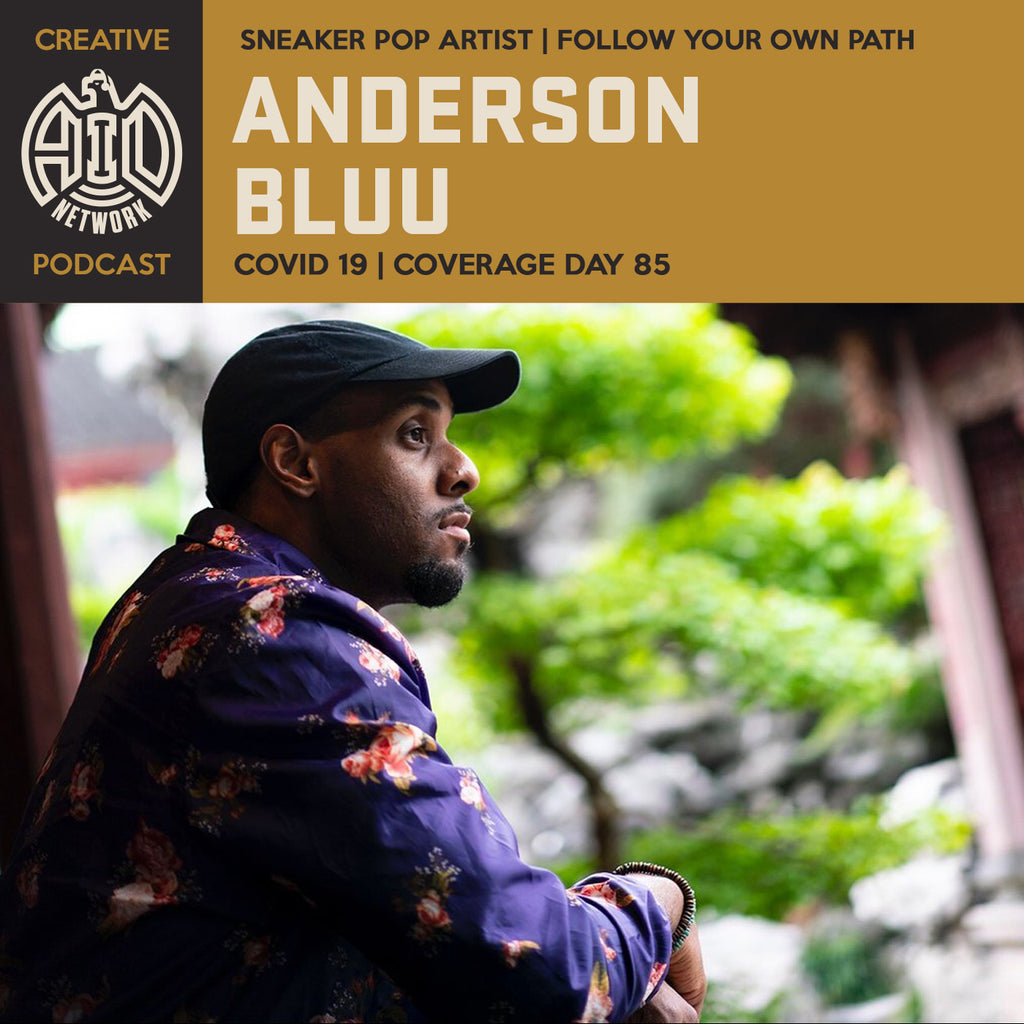 (Subscribe to AID Podcast Here)
Hey Everyone, 
This week I sat down with my friend Mark from Adventures in Design have a great convo about my journey as an artist. In the podcast I talk about my pivot from clothing brand to pop artist. The results of my Anderson Bluu 2019 World Tour and whats the future of my art career.
Another topic Mark and I cover is the current state of America and the economy. We have a honest convo on how im personally dealing with the protests, George Floyd death, and I talk about my experience as a black man in America. This was a great conversation with two good friends trying to figure out how we feel during these events.