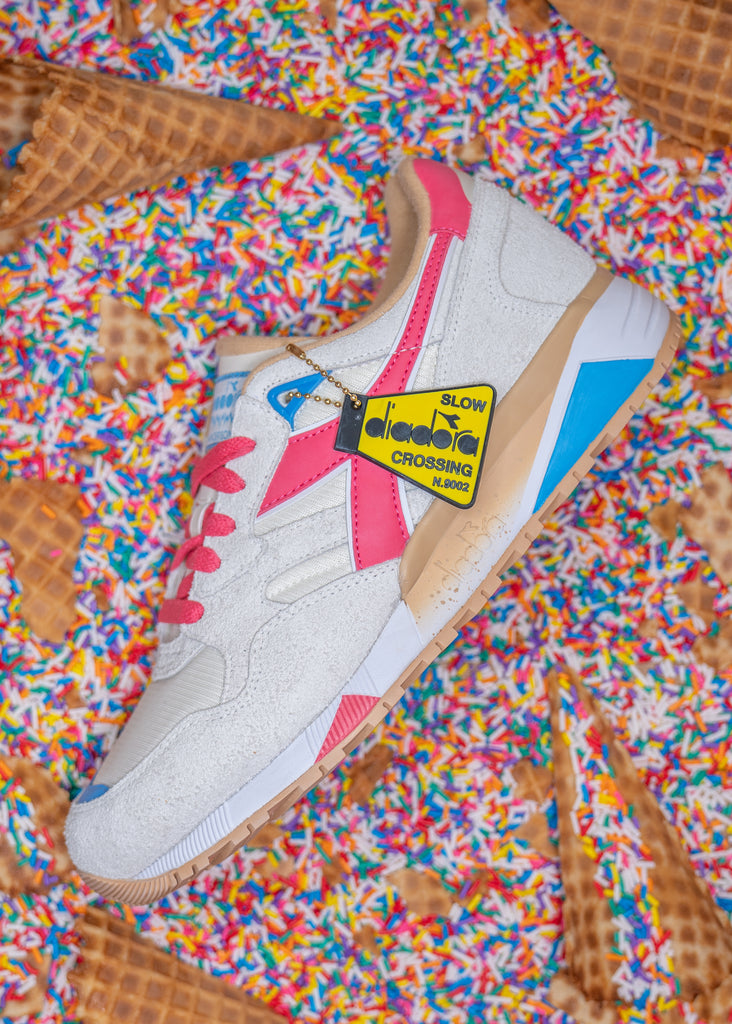 Hey Everyone! Here's the first look at my upcoming Sneakers with Diadora entitled the "Ice Cream Truck Collection". This collaboration is made up of two-piece footwear of the classic N.9002 silhouette. 
In my opinion it's not Summertime in New York City until you hear the jingle of the ice-cream truck coming down your block. I wanted to create a sneaker design that felt nostalgic for people of all ages. Popular soft serve flavors of "Vanilla Cone" and "Chocolate Cone" serve as the focal points for this team-up. The former colorway is fitted with pink and blue leather overlays that are symbolic of rainbow sprinkles while the latter is stylized with brown logos and overlays to mimic that delectable cocoa aesthetic. Both pairs also come with insoles that feature sprinkles and melting ice cream graphics.
The Ice Cream Truck Collection will be released exclusively via Foot Locker and Champs Sports on August 25, 2022. The MSRP is set at $120 USD each. 
Futhermore, Foot Locker will be celebrating the launch though an event at its Washington Heights community store, located at 605 West 181 st St, New York, New York on August 25 from 4pm-7pm EDT to shop the kicks, meet myself in person, and enjoy ice cream by Mikey Likes It. There will also be a limited edition Anderson Bluu Ice Cream Flavor. 
Release Details: 
Date: 8/25/22
Website: FootLocker.com or Champssports.com
Time: 10:00 AM EST (New York Time)
Amount Of Shoes: Very Very Limited