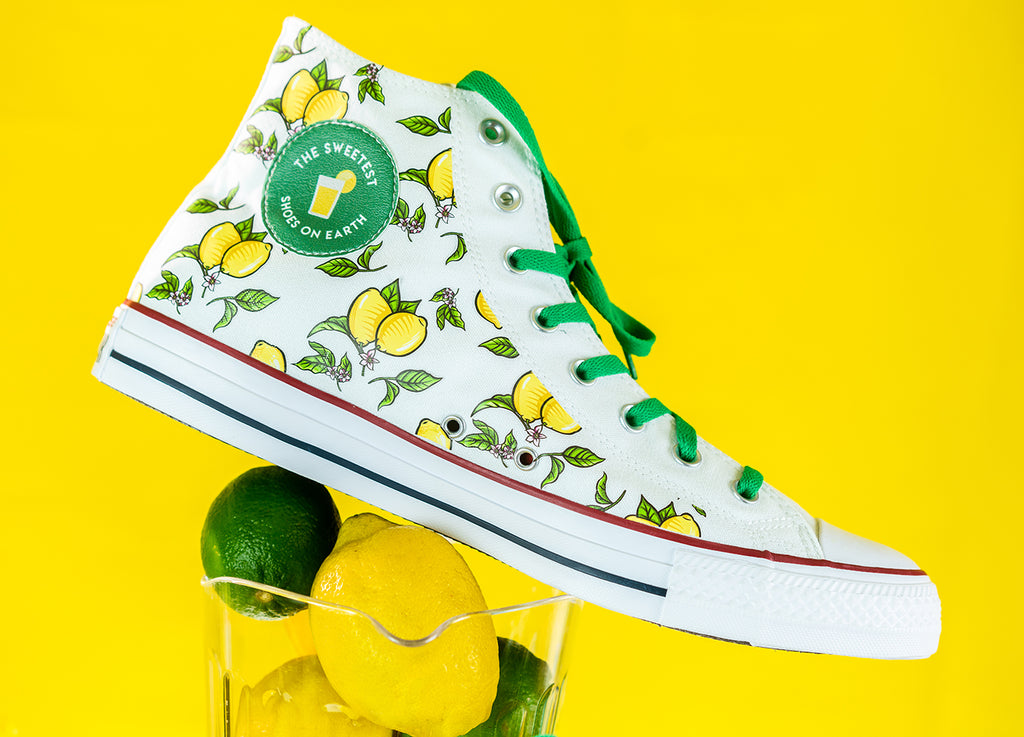 Hey Everyone! I have some good news to share with you about a project I'm doing with Foot Locker. On September 1st, Foot Locker made an announcement about their new Collaboriad project. The Collaboriad project aims to give back to the communities most affected by COVID-19 with the releases of exclusive footwear and apparel. The money raised from thelimited edition projects will go back to people in need. Some of the people on the Collaboraid roster is PJ Tucker, Don C, Chinatown Market, and yours truly.
The Sneakers I created for the Collaboraid project are with Converse entitled Lemonade. The Sneakers pays homage to my childhood summers: the family BBQs, endless cookouts, and homemade lemonade. These sneakers are inspired by youthful summer days and designed to remember the many lemonade stands I built to fund my love for sneakers. Below are some products and release date information. 
Release Date: September 16th 2020
Name: Anderson Bluu x Converse "Lemonade" 
Where: FootLocker.com (Foot Locker Exclusive)
Time: 10:00 am EST (New York Time) 
Number of Shoes: 100