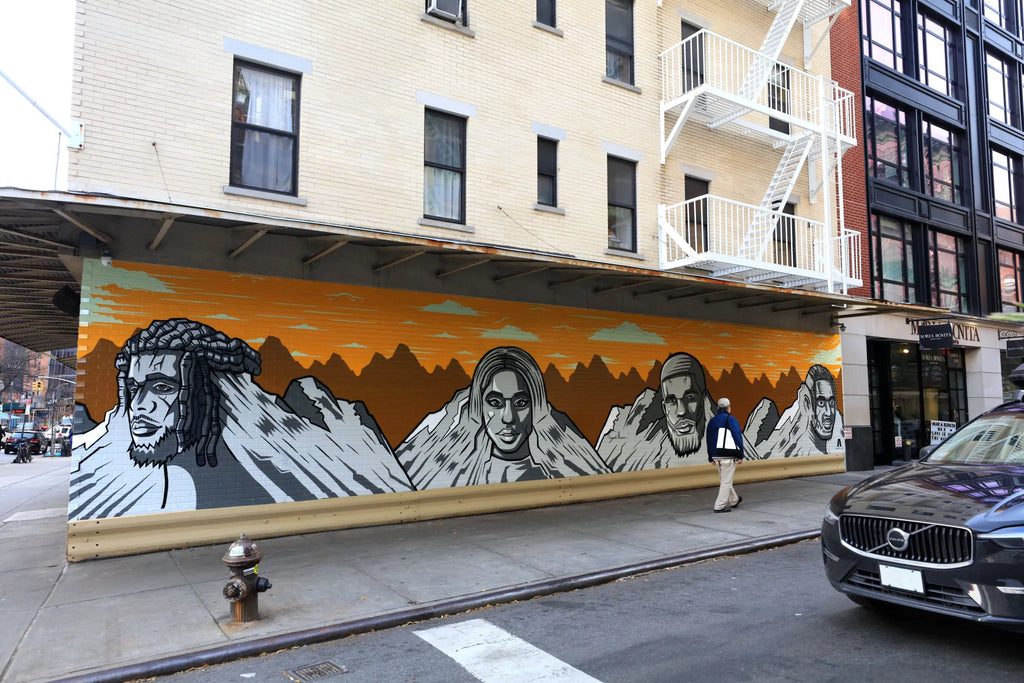 Anderson Bluu collaborated with Spotify to create a Hip-Hop "Mt. Rapmore" that features J. Cole, Nicki Minaj, Drake and Kendrick Lamar.
Spotify said "
When the initial Mt Rushmore of 2010s Rap viral moment happened via Twitter, we knew it had become so big that it deserved a physical installation in the real world," says Cheryl from Spotify. "Nicki, Cole, Kendrick, and Drake came of age at the beginning of the 2010s, setting the tone for hip-hop in the streaming era, and now 12-years later they are each legends in their own right and pillars of the genre.  These murals are a celebration of their contributions, and we hope their locations in each artists' hometown is meaningful to them and their fans."
Anderson Bluu was chosen to design the New York mural to represent the Queens local Nicki Minaj. 
Date: 2022